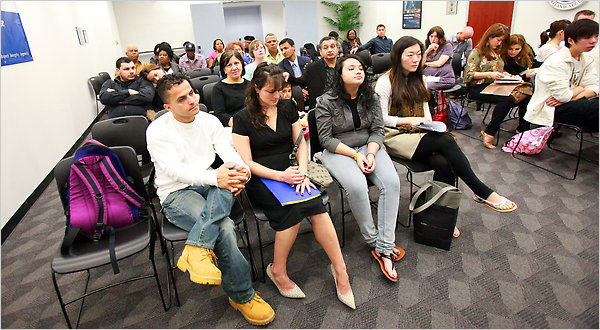 USCIS expands interview waivers for I-751s
On April 7, 2022, USCIS updated its guidance regarding when an interview may be canceled for Form I-751, Petition to Remove Residency Requirements. Per the updated policy, USCIS officers may consider waiving an interview if:
the record contains sufficient evidence that the marriage was in good faith, and not entered into for the purpose of evading immigration laws;
there is sufficient evidence that the Conditional Resident (RC) qualifies for a waiver of the joint filing requirement, if applicable;
there is no indication of fraud or misrepresentation in the record;
there are no complex facts or issues that would require an interview or sworn statements; and
there are no criminal bars making the CR removable.
On April 7, 2022, policy update reverses a December 10, 2018 policy update whereby the Trump-era USCIS required interviews in all cases except when USCIS had previously questioned the CR. Under this policy, interviews were required in all cases where CR status was granted on the basis of consular processing, which involves an interview with a US consular official..
My impression is that this policy update is warranted. Trump-era policy meant that USCIS did not trust the ability of US consular officials to conduct interviews. But no evidence was presented to support this argument.
Further I-751 processing time are excessively long, especially in the Nebraska and Potomac service centers, so foregoing interviews in low-risk cases is a good use of limited agency resources:
| | |
| --- | --- |
| Services Center | Delay of treatment |
| California | 7.5 to 11 months |
| Nebraska | 16.5 to 33 months |
| Potomac | 20.5 to 24.5 months |
| Texas | 8 to 11 months |
| Vermont | 11.5 to 17 months |
For more information, see Guide to Form I-751, Petition to Remove Residency Requirements.