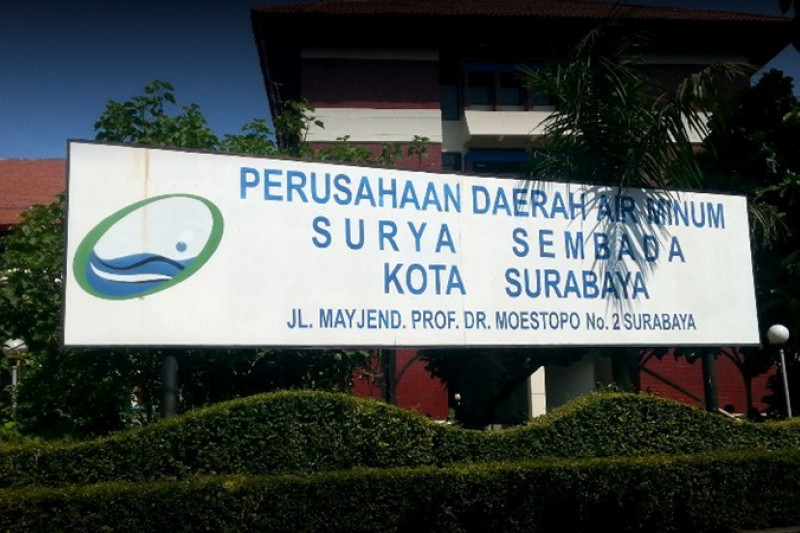 Surabaya DPRD requests water bill waiver for economically affected people
Surabaya (ANTARA) – Committee A of the Surabaya City Legislative Council (DPRD) urged the local government to waive the water bill for groups of middle to lower economic status for two months in order to appease the impact of restriction of community activities (PPKM).
"We urge the Surabaya city government to waive the water bill for the next two months," said Arif Fathoni of the DPRD Surabaya.
Fathoni felt that such a measure was necessary to deal with the deteriorating economic conditions of people of middle to lower economic status, which had gradually worsened since the prolonged application of the PPKM.
He expects the government of Surabaya to cancel the water bill for the next two months in order to help the poor.
Fathoni revealed that the emergency PPKM, applied to suppress the mobility of people and restrict public activities, has had an impact on the population, especially in the economic sector.
"All decisions concerning the PPKM are the rights of the central government. However, we expect the government of Surabaya to do its best to deal with COVID-19, "he said.
"At least it could ease the expenses of people whose economic situation is (affected)," said Fathoni.
Fathoni also requested the active participation of the Kampung Tangguh working group, formed at the village level of Surabaya, to educate people on health protocols.
Fathoni suggested that the village chiefs communicate with the staff of their respective neighborhood associations / community groups (RT / RW) in order to activate the Kampugn Tangguh working group.
Surabaya City Government Secretary Hendro Gunawan noted that a budget of 446 billion rupees (approximately $ 30.6 million) for the management of COVID-19 has been allocated to Surabaya for the period of July. -December 2021 and that 200 billion rupees were covered by the regional health budget (APBD).
"Everything has been refocused. Yet these are still not enough. Not to mention the regional revenues (PAD) which are expected to drop by 1.5 trillion rupees (about 103 million US dollars)," Gunawan said.
He revealed that the government of Surabaya is seeking cooperation from all stakeholders to fight COVID-19. He also called on the public to participate in efforts to stop the spread of the virus.
Gunawan called on the public to donate through the "Surabaya Calling" program held at Surabaya Disaster Relief Stations (Posko Surabaya Peduli Bencana).
Related News: East Java Expected to Achieve Collective Immunity in August: Prabowo
Related News: Oxygen Supply Will Be Sufficient For Surabaya Hospitals: Vice Mayor Armuji