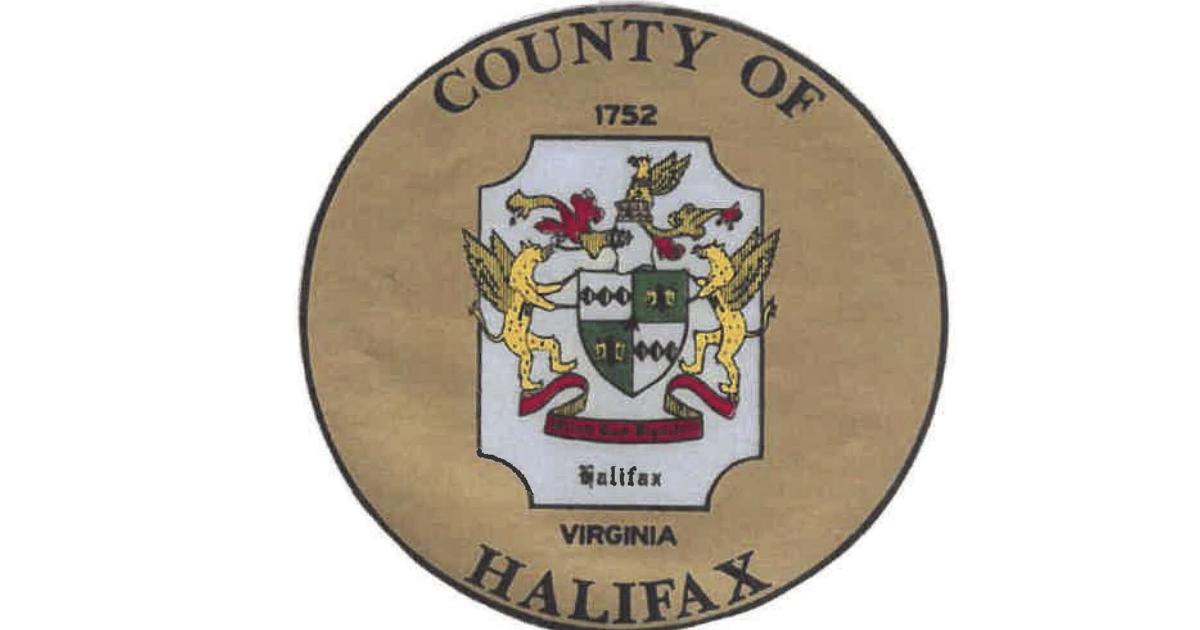 Supes tiebreaker determines fate of fee waiver | Local News
Wayne Smith, the Halifax County Board of Supervisors tiebreaker who recently took the seat, was able to carry out his duties for the first time when supervisors were deadlocked Monday night on the decision whether or not to waive building permit fees for a housing project in Halifax.
The City of Halifax is partnering with the Southside Planning District Commission for the Town of Banister's Targeted Housing Rehabilitation Project which will include the renovation of 13 homes along North Main Street.
The City of Halifax has also asked supervisors to waive building permit fees, calculated at about $150 per location for a total of about $1,950.
After supervisors failed to reach a consensus, Smith voted to remove the fee.
Vice President Garland Ricketts had moved a motion to waive the fee up to $1,950, with Ricketts, President Ricky Short, ED-2 Supervisor Larry Roller, and ED-4 Supervisor Ronnie Duffey voting in favor of the motion.
Before the vote, Simpson explained the request. He also said that if the homes were "completely remodeled" and needed permits for remodeling, plumbing, electrical, HVAC and gas, the total permit fee would be $4,735.20.
"I don't believe every home will have every one of these permits." I think their request for $1,950 spread over 13 homes is generally accurate," Simpson said.
Duffey asked Simpson that even if they waived the fee, would the county inspector still go to the 13 houses?
The county administrator said they would.
"We wouldn't have revenue, but we would still provide a service," Simpson said.
ED-8 supervisor William Bryant Claiborne asked if the goal of the project was to help improve low-income homes, and Simpson told him it was.
Claiborne responded by saying the council should approve it then since it is aimed at low-income families.
"I think it is necessary to improve the county. We normally allow that," he added.
The county administrator also told council that depending on the extent of the improvements, it could lead to an increase in the value of the house, which would result in revenue for the county.
Ricketts also asked Simpson about the overall value of the grant, and Simpson said about $1.7 million.
The county administrator also explained that the grant was not only used for construction, but was also needed for administration costs, title services, a rehabilitation specialist and a home education program. home maintenance.
"The intention is to improve the quality of life for a long time," he added.
Before making his motion, Ricketts told the council, "I think it is appropriate for the county to participate to some degree, and I think we can forgive up to the amount requested."
He also said that any additional costs for craft inspections would be funded by the grant.
Simpson asked for clarification on whether or not supervisors wanted to waive the first $1,950 or $150 per location, which he said was easier for county staff to track.
"I don't want to increase the burden on staff," Ricketts replied, adding that the maximum total is $1,950 for 13 locations.
ED-3 supervisor Hubert Pannell responded, saying, "That doesn't seem fair…it's county practice to pay that waiver fee. They need this. We don't want to try to stop it.
Ricketts said it was very unlikely they would add any more homes to the project. He also said Halifax officials could go back to council and make another request, if the number of locations changes.
However, Claiborne said it would "make sense" to waive $150 per location so "they don't have to come back."
The tie vote was then followed by the tie breaker announcing that he was in favor of removing license fees.