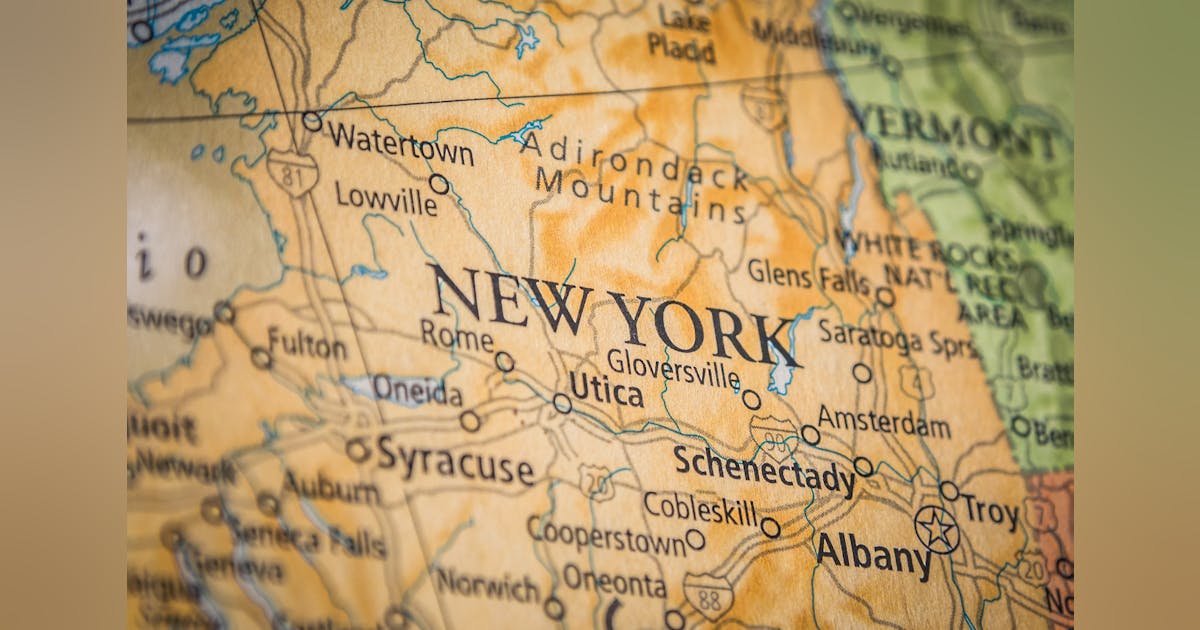 New York State to Create 9 'Regional Health Equity Organizations'
In a request to amend its Medicaid 1115 waiver, New York State is proposing a $325 million investment in nine Regional Health Equity Organizations (HEROs) that would serve as coordinating entities for formalized partnerships between managed care organizations, hospitals, community providers and other stakeholders.
The HERO program is part of a larger $13.5 billion request to continue transforming the state's Medicaid program.
Similar to the Leading Health Communities model in states like Hawaii or Leading Health Communities organizations in Washington, HEROs would focus on collaboration and coordination, and facilitating activities that best meet the needs of the communities they serve. they serve (in order to increase the overall health of these communities).
The New York Department of Health (DOH) said HEROs will be structured to replicate the successes of the Delivery System Reform Incentive Payment (DSRIP) program, while incorporating changes informed by challenges encountered and lessons learned throughout. from the program. The DSRIP program included the creation of 25 Performing Provider Systems, which were local collaborations of safety net provider partnerships who received the opportunity to earn performance incentive payments to move the needle on reducing avoidable admissions and achieving clinical results, which included moving PPS partners to pay-for-performance arrangements. SDPs were regional entities across the state, and some had overlapping geographic coverage areas.
To ensure a comprehensive and coordinated regional approach, New York is seeking to license only one HERO per region based on the nine historical regional divisions used by the DOH for Medicaid Managed Care Organization rate setting, CMS health insurance market and to measure public health outcomes. . However, the DOH would consult with local health departments and other key stakeholders to subdivide these regions based on compelling evidence that such additional divisions would enhance the work of HEROs. To this end, the HERO would serve as a collaborative body bringing together key stakeholders, serving as a focal point for regional planning and coordination around initiatives to improve health equity, and leveraging all planning activities existing public health initiatives underway in the regions, including initiatives led by local health departments.
Letter from SHIN-NY Participants
In a May 2022 letter to the DOH, the six regional health information organizations that make up the New York State Health Information Network (the SHIN-NY) and the New York eHealth Collaborative (NYeC ) noted that the waiver plan calls for HEROs to be tasked with carrying out a wide range of activities and collaborative efforts – one of the most complex and costly of which is building the technology infrastructure. necessary to achieve the objectives of the derogation. "However, more than a decade ago, New York State had the foresight to consider and support SHIN-NY, a statewide health information exchange, and we urge the state to take advantage of this resource now. We recommend special attention to the establishment of QE [qualified entities] as a HERO or a formal relationship between HEROs and SHIN-NY, which would allow HEROs to take advantage of state investments in SHIN-NY's technology infrastructure while ensuring waiver funds are focused and directed where they can have the greatest impact – meeting the needs of HERO communities.
The letter's authors also noted that operational issues are emerging in states such as California and North Carolina that have begun implementing their waiver plans. New York must be prepared for key operational questions and issues that will arise and need to be resolved before and during the implementation of the waiver, they said. "We propose that the state, in partnership with SHIN-NY, engage in a multi-stakeholder planning process as soon as possible to begin to identify and address issues such as politics and governance. Based on SHIN-NY's experience in building and implementing a statewide network of health information technology platforms, we are uniquely positioned to help the State to identify and solve the problems and to meet the challenges in an implementation of such magnitude.
The letter notes that data interoperability and standardization will be critical to HEROs' work to analyze data, identify equity priorities, build consensus around interventions, and apply lessons learned. "SHIN-NY has deep experience in data management and governance, and has been focused on data quality initiatives over the past year. As noted above, at a minimum, a formal relationship between HEROs and SHIN-NY can help the state leverage our existing data standardization experience and expertise to support and strengthen the work of HEROs. .