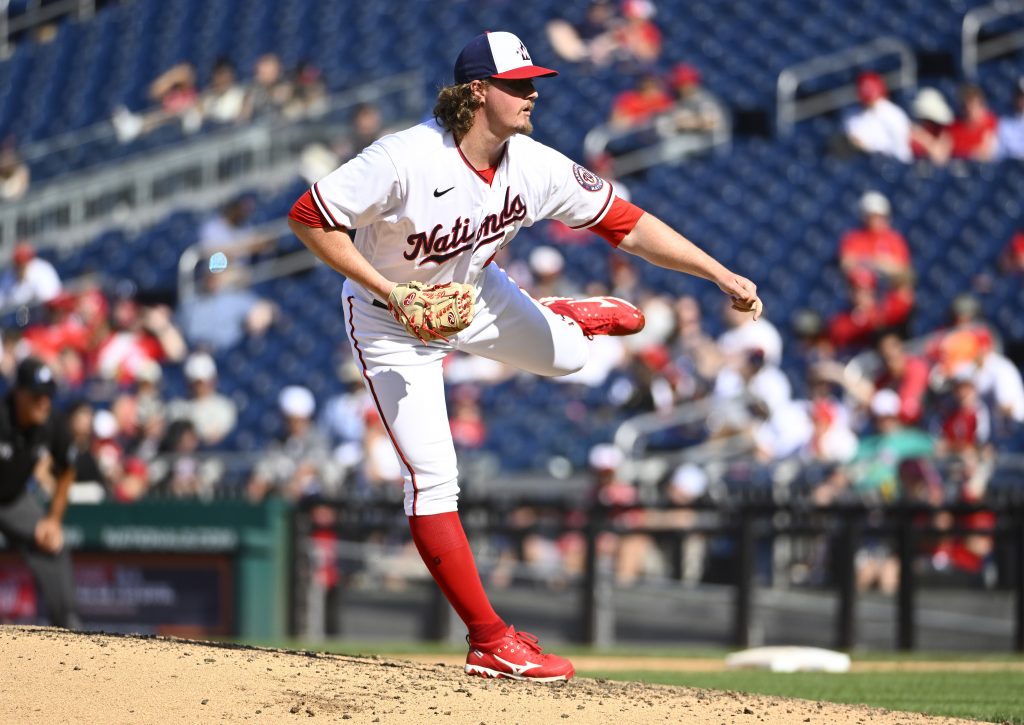 Mets seek Sam Clay waivers, nominate Jake Reed
The Phillies have announced that the left-hander Sam Clay, whom they designated for assignment on Friday, was claimed waivers by the Mets. In order to open up a spot on their 40-man roster for Clay, the Mets have designated the right-hander Jake Roseau for assignment. MLB.com's Anthony DiComo was among those who relayed the news about Reed.
It's been a busy July for Clay, who is now joining his third organization this month, just ten days later. He started the season with the Nationals, who designated him for assignment on July 1. He was then claimed by the Phillies and slated for assignment yet again three days later, before now landing with the Mets.
Clay was originally a rookie for the Twins but reached minor league free agency without ever being selected to their 40-man roster. The Nationals decided he was worth a spot on the roster and signed him to a contract with MLB ahead of the 2021 season. Unfortunately, their optimism didn't translate into results, as Clay achieved an ERA of 6.02 in 49 1/3 innings in the major league between last year and this year before being knocked off the roster.
The Nats aren't the only teams that can see potential, though, as evidenced by the Phillies and Mets who have made claims to it in recent days. Even in this lackluster MLB performance, Clay got balls on the ground at an excellent 61.8 percent, with the league average typically hovering around 43 percent. He hasn't racked up many strikeouts at the big league level so far, with a strikeout rate of just 15.6%. Among miners, however, it has often been above 20% and sometimes above 30%. The potential for a left-handed reliever who gets both grounders and strikeouts is understandably tantalizing, especially since most clubs are still a bit short-handed when it comes to left-handed relievers.
The Mets certainly fall into that category, having only used three left-handers all season. David Peterson is in rotation and Hunter Shreve was released, leaving Joely Rodriguez as the only southpaw in the bullpen. This makes Clay a pretty good addition for the club, as they hope he can find better results in Queens than in DC.
Reed, 29, was claimed waivers from the Rays in August of last year. The Rays claimed him on waivers from the Dodgers about a week earlier. Between the Dodgers and Mets, he has just 16 1/3 innings of MLB experience with a 6.61 ERA. He pitched 13 innings in the minors this season with a 4.85 ERA, 25% strikeout rate and 8.3% walk rate. The Mets will have one week to trade him, pass waivers or release him.