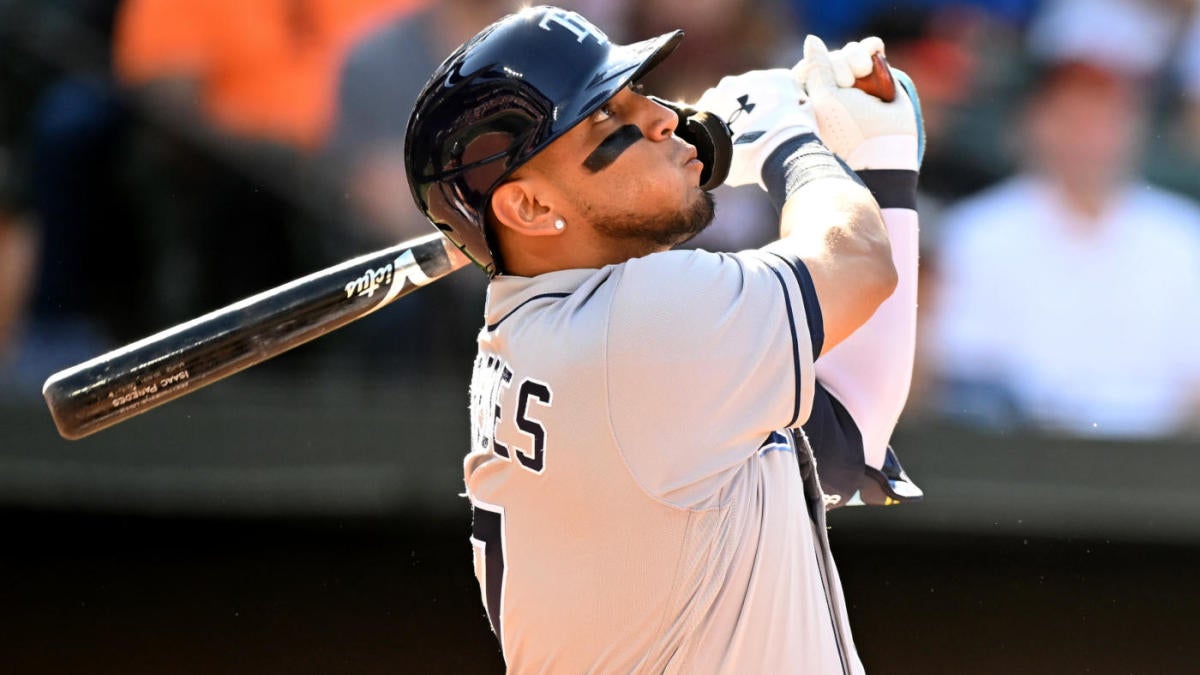 Fantasy Baseball Waiver Wire: Isaac Paredes continues his home run spree; Paul Sewald makes another save
I admit that MacKenzie Gore and Tarik Skubal freak me out.
I've been there for a while with Gore. The reason he lost so much ground as a prospect last year (only to reemerge as Rookie of the Year favorite earlier this year) is because his mechanics went haywire. His speed plummeted, his control suffered, and he spent most of the year trying to smooth things over in extended spring training.
So what has gone wrong in his last four starts? Well, his speed plummeted (down over 1 mph in each) and his control suffered (15 walks vs. 11 strikeouts during that stretch). Here's how things went during his last start on Sunday, which was far from the worst of the four:
Isn't it possible he's lost his sense of mechanics again, with the high kick and all? And if so, how long will it take her to find it this time?
Skubal has also been going through tough times lately. His last start on Sunday brings him to a 9.00 ERA and a 1.91 WHIP in his last five.
The steps and circuits were high for the duration of the five starts, but the new development on Sunday is that his speed dropped by more than a mile per hour over all. Could it be so mechanically uncomfortable? Is it possible that he is hiding an injury?
For players as inexperienced as Gore and Skubal, these types of stretches are particularly difficult to navigate. As far as we know, their earlier successes were a complete aberration. In the shallower leagues, there may even be an argument for dropping them.
Then again, in the shallowest leagues, most of those who aren't a surefire early-round pick are must-haves, so it's important to put these things into perspective. I think the concerns for Gore and Skubal are legitimate, but so are the pedigree and the pros. Neither would be worth giving up for any of these eight potential pickups – not yet, anyway.
Possible waiver wire pickups