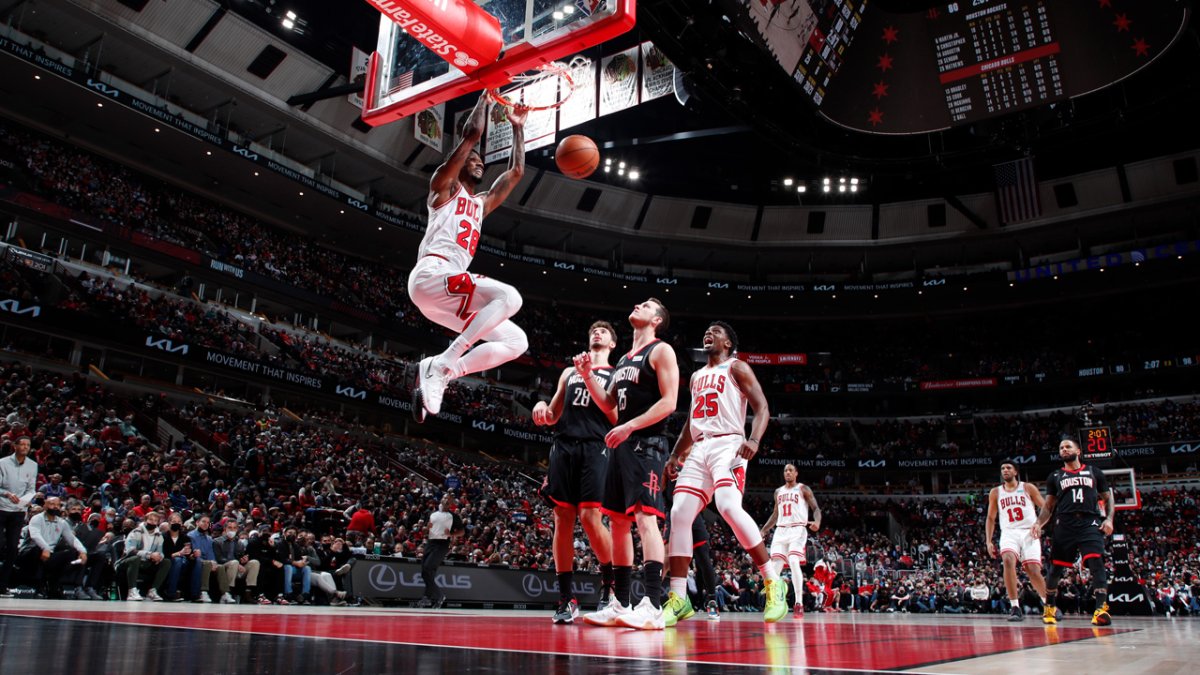 Bulls will waive Alfonzo McKinnie to make room for Tristan Thompson – NBC Chicago
Bulls will waive McKinnie to make room for Tristan Thompson originally appeared on NBC Sports Chicago
The Chicago Bulls will waive forward Alfonzo McKinnie to clear a roster spot to sign free agent center Tristan Thompson, a source confirmed to NBC Sports Chicago on Saturday.
McKinnie, 29, signed a 10-day contract with the team during its COVID-19 outbreak in December, and was finally inked for the rest of the season on December 26.
But after an impressive 16-point outing in his third game as a Bull and then a bout with COVID-19, the 6-foot-7 forward fell quickly from Billy Donovan's rotation. His tenure ends with 17 appearances (three starts) and averages of 3.5 points and 1.9 rebounds.
Thompson, meanwhile, was waived by the Indiana Pacers on Thursday after being acquired from the Kings as part of the Tyrese Haliburton-Domantas Sabonis blockbuster. Pacers coach Rick Carlisle told reporters Wednesday night — after Thompson had 17 points, six rebounds and a block in a win over the Wizards — the team intended to waive Thompson and that the veteran center would sign with the Bulls.
This signing has not yet been finalized, but should be soon. When McKinnie is officially released and Thompson officially signs, the Bulls will be back to the 15-player cap, which means if they sign any other buyout candidates, they'll have to give up another player.
Athletic's Shams Charania was the first to signal the Bulls' intention to waive McKinnie.
KC Johnson of NBC Sports Chicago contributed
RELATED: How Thompson Adapts, Benefits Bulls' Postseason Dreams
Click here to follow the Bulls Talk podcast.
To download
Download MyTeams today!