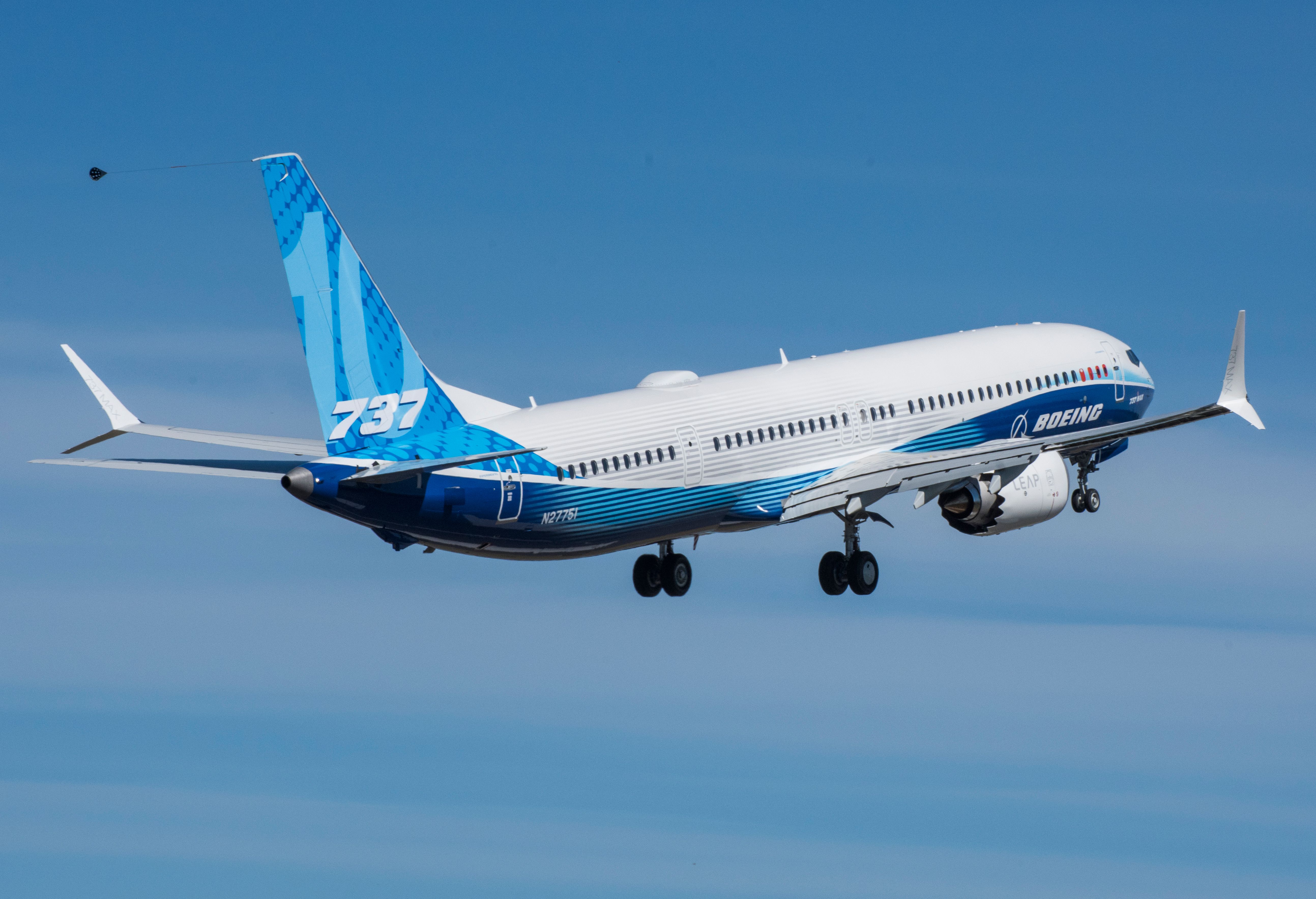 Boeing's Dave Calhoun threatens to ax MAX 10
Boeing CEO Dave Calhoun is threatening to cancel the 737 MAX 10 program unless the US Congress agrees to grant the aircraft manufacturer a waiver over mandatory changes to the aircraft's cockpit system. Currently, Boeing must have the MAX 10 certified by the end of the year to avoid having to install a new cockpit system. If Boeing does not get a waiver on this, the plane manufacturer can drop the plane.
In an interview with Aviation Week, Dave Calhoun drew a line in the sand. "If you go through the things we've been through, the debts we've had to rack up, our ability to react, or our willingness to see things through even in a world without the MAX 10 isn't that threatening," he said. "The 737-10 is a bit of an all or nothing. It's a risk I'm willing to take. If I lose the fight, I lose the fight."
Would Boeing abandon the MAX 10?
Under a law passed in 2020 following the two fatal 737 MAX crashes, Boeing must meet new cockpit warning requirements unless it certifies a plane by the end of 2022. But that would make the MAX 10 different from other MAX models. The similarity between MAX models is a key selling point, minimizing the time and expense of additional pilot training. Losing that similarity takes away a key advantage of the 737 MAX.
So far, Boeing has taken at least 640 orders for the MAX 10. Chicago-based United Airlines recently said it wants to order another 150 MAX 10s. Delta Air Lines is also a fan of the plane.
Boeing has sold about 640 MAX 10s to date. Photo: Boeing
The MAX 10 was never meant to be captured by new legislative requirements
When Washington passed the 2020 law, it was expected that the MAX would be certified by the end of 2022, avoiding the requirement and retaining this all-important commonality. But like many programs at Boeing, deadlines have slipped. Earlier this year, Boeing confirmed that the MAX 10 was unlikely to reach certification by the end of 2022 and requested a waiver from Congress.
So far, this waiver has not been granted, although some US senators have indicated their willingness to do so. However, Boeing has become a hot political issue in Washington, and other influential politicians aren't against cutting Boeing off on any slack.
"I think our case is quite compelling,", Mr. Calhoun said of the waiver of the end of 2022 deadline and remains publicly optimistic about the future of the MAX 10. However, his comments on the elimination of the program also represent a rare step back from the Boeing boss Boeing has confirmed the veracity of Mr. Calhoun's comments about it.
Boeing abandoning the MAX 10 would leave a hole in its catalog of commercial passenger aircraft. Photo: Boeing
Canceling the MAX 10 would be a big win for Airbus
In terms of sales, the MAX 10 is not a resounding success. Airbus has had much greater success with its A321neo, with sales figures exceeding 4,200. Removing the MAX 10 would give the A321neo program a big boost. But it would also pave the way for Boeing to work on an entirely new aircraft to meet the demand in space for narrow-body aircraft with 200 and more seats.
But any new aircraft would take time to arrive, and Boeing's track record of delivery times and dates isn't good. There are significant issues with their existing 787 Dreamliner and 777X programs. Customer confidence in Boeing's ability to deliver an entirely new aircraft within a generation would be low.
This sees Dave Calhoun playing a high-stakes game of poker regarding the MAX 10. If he gets his waiver, work on the MAX 10 continues. If it doesn't get its waiver and Boeing abandons the program because it's under threat, it leaves Boeing with a long-term void in its catalog of commercial passenger aircraft and further strengthens its competitor Airbus.
Source: Aviation Week