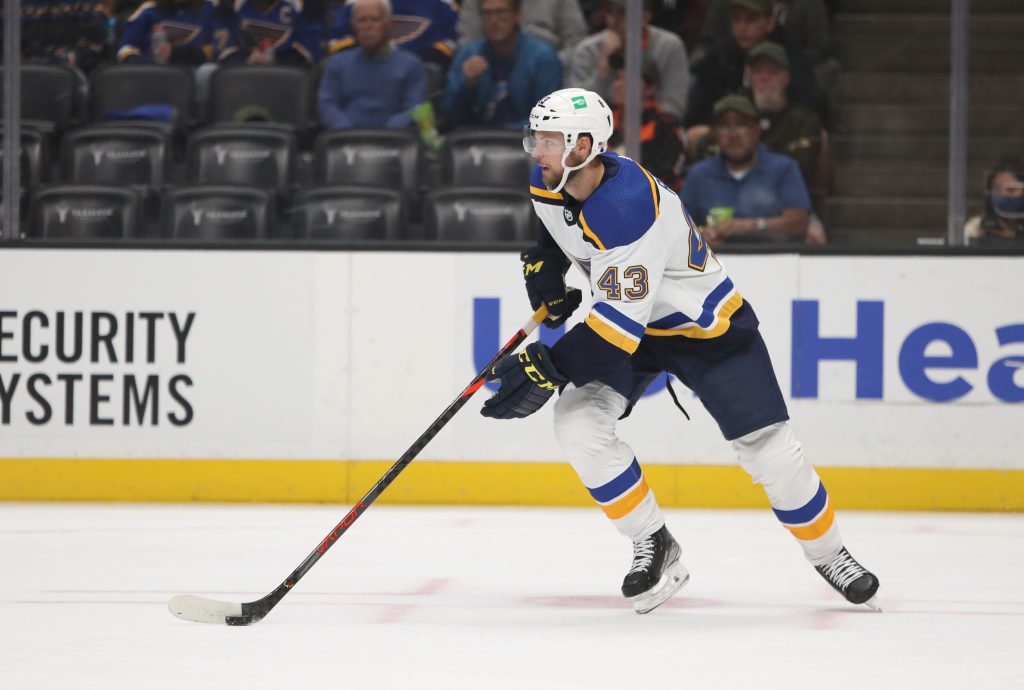 Blues Place Calle Rosen on Waivers
It's rare at this time of year to see someone on a regular waiver, but that's the case today, as CapFriendly reports (Twitter link) that the Blues placed defender Rosen Street On the string. The move is made with the intention of returning him to Springfield from the AHL to help the Thunderbirds playoff series.
The 28-year-old spent most of the season in the minors, but was called up due to injuries in late March and stayed the rest of the game and was on the St. Louis roster most of the time. Rosen has played the best 18 regular season games for the Blues this season, averaging seven points while averaging just over 14 minutes per night. In the playoffs, he played in all but three of their twelve games, again logging over 14 minutes per game. He was also productive during his stints in Springfield with 28 points in 40 AHL games.
If someone were to claim Rosen, he would not be eligible to play the rest of the season, even if picked up by a team that is still playing. Since he's an unrestricted free agent this summer, the only likely reason for a team to claim him would be one of the other teams still in the AHL playoffs wanting to keep Springfield from getting a key player. That happens rarely, so chances are Rosen will break free on Sunday and join Charlie Lindgren (who returned to the minors earlier in the day) than those returning to help the Blues affiliate push for the Calder Cup.