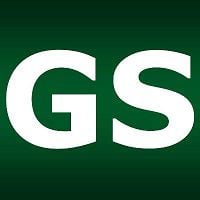 Ballad calls for waiver of CMS renewed mandate on vaccines | Covid19
Ballad Health is asking for relief when it comes to applying a renewed vaccine mandate from the Centers for Medicare and Medicaid Services by Jan. 27, citing staffing issues.
Ballad CEO Alan Levine sent a letter Monday to Chiquita Brooks-LaSure, administrator of the Centers for Medicare & Medicaid Services, making the request.
In November, the Centers for Medicare & Medicaid Services released a rule requiring that employees of a wide range of health care providers who receive federal Medicare or Medicaid funding receive the first dose of the vaccine in December and be fully immunized before. January 4.
While injunctions issued by two federal courts have blocked that mandate in 24 states – with the United States Supreme Court due to hear oral arguments this week on the matter and a separate mandate for private employers – the federal agency has renewed its mandate. requirement for other states, including Tennessee, and says those that don't comply could be terminated from Medicare and Medicaid programs.
Under the new rule, the first doses of vaccine are required by January 27 and second doses, if applicable, by February 28.
Levine said in the letter that if the Jan. 27 mandate remains in effect, Ballad could lose up to 2,000 employees. This represents around 15% of Ballad's workforce.
"If Ballad Health were to lay off even a fraction of these employees, or if employees were to resign because of fear of being forced to take the vaccine, it would affect the ability of our health system to function. Levine said in the letter.
Ballad Health is already facing a staffing shortage with more than 600 positions currently open in the healthcare system. Currently, around 400 of these openings have been temporarily filled by expensive contract nurses.
Levine is concerned that Ballad facilities may be forced to turn away patients or cut services in hospitals due to staff shortages that could arise as a result of the warrant.
While over 95% of Ballad's doctors are vaccinated, Levine estimates that only around 60% of Ballad's non-doctors are fully vaccinated.
"Employees who refuse the vaccine include workers in nursing, housekeeping, catering and other critical positions," Levine said in the letter.
Levine wants CMS to consider three possible alternatives to its near zero tolerance approach to the vaccine mandate.
In the letter to CMS, Levine first lists the possibility of a waiver system, which could exempt some hospitals, including Ballad facilities.
"CMS should consider allowing hospitals in areas of shortage of health professionals to request waivers of the mandate if they can demonstrate difficulties in retaining staff. The regions of the country which are already suffering from shortages and which are disadvantaged in terms of recruitment and retention, must first do no harm in terms of staff availability, "Levine said. "Allowing health systems that can demonstrate staff retention challenges to request waivers would be fair and would appropriately recognize the importance of balancing appropriate staffing levels in health facilities with the desire of the administration." increase immunization rates among health workers.
If waivers are not an option, Levine would like to see the vaccination mandate deadline delayed to give Ballad more time to increase the vaccination rate of its employees.
"In the absence of an offer of an opportunity to request a waiver, CMS should delay the implementation of the immunization mandate until at least June for facilities located in areas of shortage of health workers. to facilities located in areas where the shortage of health workers is greatest to implement policies and procedures to improve immunization rates, "Levine said." This will also help ensure that people living in rural communities will not be disproportionately affected by staff shortages that can arise as a result of employee refusal to be vaccinated. "
Levine then asked CMS for flexibility in carrying out the mandate.
"CMS should take a flexible approach to investigating compliance with the immunization mandate and allow providers to show that if they are not compliant, the lack of compliance is because the facility prioritizes appropriate staff levels to meet the needs of the community he is responsible for serving. An important part of CMS's mission is to ensure high quality care provided by adhering to the terms of participation, "said Levine. "So if the facility determines that the termination of a significant number of employees may interfere with its ability to keep the facility clean, feed its patients, or provide appropriate and safe levels of staff for direct care, this determination must be taken into account before penalizing the authorized entity.
Levine said flexibility has been paramount in the response of healthcare providers to the COVID-19 pandemic, and he wants CMS to extend that flexibility to immunization mandates.
"Our ability to respond to this pandemic has been greatly enhanced by the flexibilities that federal and state governments have provided to healthcare providers as we navigate uncharted territory," said Levine. "We ask the agency to show the same flexibility as we work together to achieve higher immunization rates in health facilities in many different regions of our country."